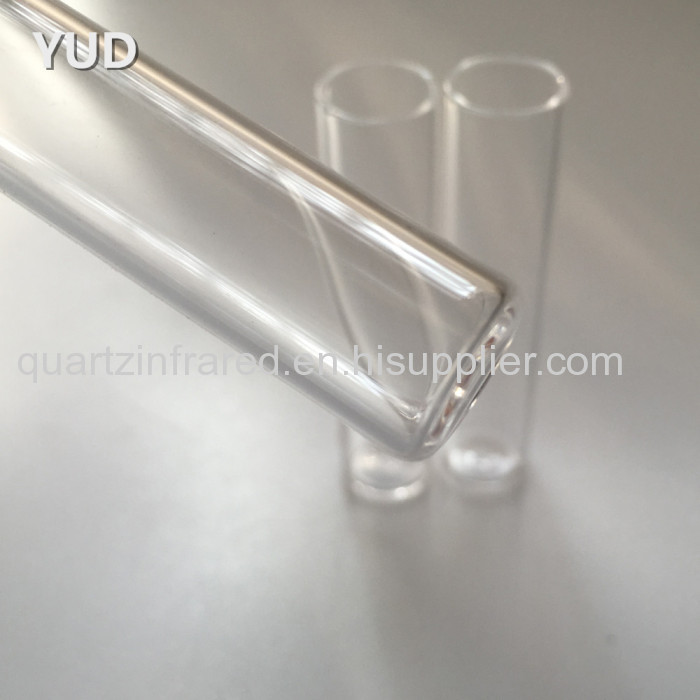 1, ordinary quartz sand
SiO2≥90-99%, FeO≤0.06-0.02%, refractoriness 1750-1800 ℃. Part of the appearance of large particles, the surface of the yellow capsule. Size range of 5 to 220 heads, according to user requirements particle size production.
Main uses: Metallurgy, ink silicon carbide, glass and glass products, enamel, steel, water filtration, sodium silicate, chemicals, sandblasting and other industries.
2, refined quartz sand
SiO2 ≧ 99-99.5%, Fe2O3 ≦ 0.02-0.015%. Featured high-quality ore from the complex processing. Size range of 5 to 480 mesh, according to user requirements, the appearance of white or crystalline.
Main purposes: high glass, glass products, refractory materials, smelting stone, precision casting, grinding wheel and so on.
3, high purity quartz sand
SiO2 ≧ 99.5 to 99.9%, FeO ≦ 0.005%. Is the use of 1 to 3 natural crystal stones and high-quality natural stone, carefully selected, fine processing. Size range of 1 ~ 0.5mm, 0.5 ~ 0.1mm, 0.1 ~ 0.01mm, 0.01 ~ 0.005mm range.
4, fused quartz sand
Chemical composition: SiO2: 99.9 ~ 99.99%. Fe2O3: 10PPM ~ 25PPM. Max Li2O content: 1 ~ 2PPM. Max Al2O3 content: 20 ~ 30PPM. Max K2O content: 20 ~ 25PPM. Max Na2O content: 10 ~ 20PPM.
Physical properties: Appearance is colorless and transparent lumps, granules or white powder.
Really heavy: 2.21
Mohs hardness: 7.0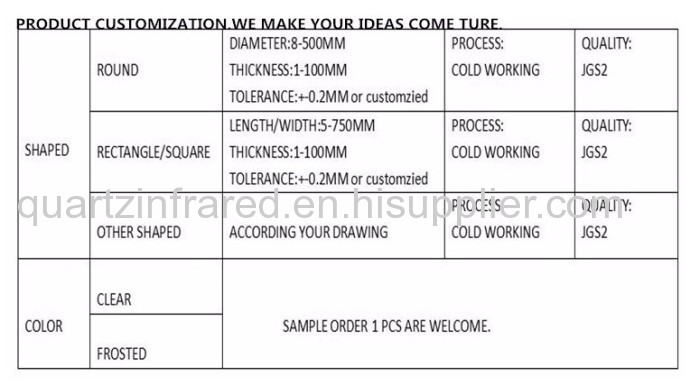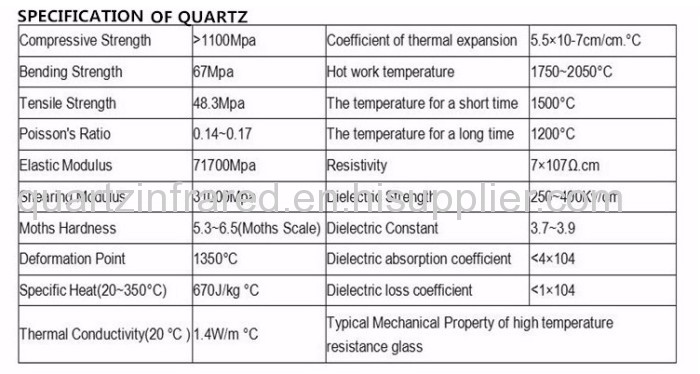 Lianyungang Yuanda Quartz Product Co.,Ltd (YUD)is a leading manufacturer in the infrared heating tech and quartz glass products .With many years of produce and export experience, we got much trust and supports from our customers all over the world.
Our advantage is provide professional customized solution according different application.
The products have been sold and highly recognized in the markets including the America, Europe, the Middle East and South Asia .
The YUD TECH infrared lamps and YUANDA quartz glass have been used in over 3000 industrial heating processes, including: Automotive, Food, Glass, Plastics, Textiles, Semi-conductor, Printing, Electronics and etc. for Drying, Coating, Laminating and Annealing and ect.
The quartz glass products are good use in industry includes Drying and Solidification,Lab instruments, semiconductor,Optical,,Solar,CCFL,Electric heating.
Our popular products including:
IR lamp products:
1. Single tube lamp: in short wave, medium wave, fast medium wave
And far wave infrared heating lamps.
2. Ring shape lamp .M shaped lamp.U shaped lamp etc.
3.OEM /Custom the quartz heater lamps according your drawing.
4. Accessories for IR lamps
Quartz glass products:
1.Quartz glass tubing.UV quartz tube
2.quartz plate.quartz sheet.quartz window
3.quartz rod
4.quartz test tube.quartz crucible and other quartz instrument for lab
Our clients all enjoy the best quality, competitive price and good service.
We hope to have the opportunity to cooperate with you in the future!