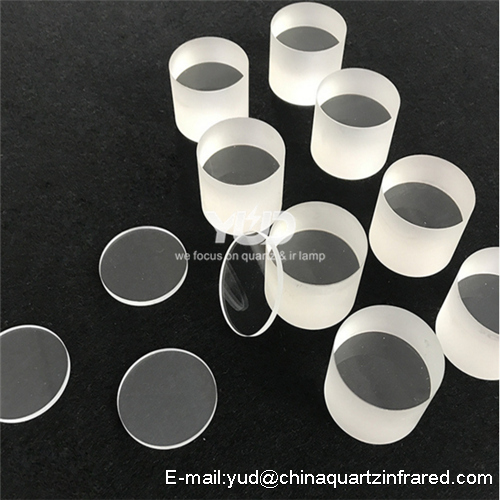 Quartz sand by quality can be divided into ordinary quartz sand, refined quartz sand, high purity quartz sand, fused silica sand.
1, ordinary quartz sand
SiO2≥90-99%, FeO≤0.06-0.02%, refractoriness 1750-1800 ℃. Part of the appearance of large particles, the surface of the yellow capsule. Size range of 5 to 220 heads, according to user requirements particle size production.
Main uses: Metallurgy, ink silicon carbide, glass and glass products, enamel, steel, water filtration, sodium silicate, chemicals, sandblasting and other industries.
2, refined quartz sand
SiO2 ≧ 99-99.5%, Fe2O3 ≦ 0.02-0.015%. Featured high-quality ore from the complex processing. Size range of 5 to 480 mesh, according to user requirements, the appearance of white or crystalline.
Main purposes: high glass, glass products, refractory materials, smelting stone, precision casting, grinding wheel and so on.
3, high purity quartz sand
SiO2 ≧ 99.5 to 99.9%, FeO ≦ 0.005%. Is the use of 1 to 3 natural crystal stones and high-quality natural stone, carefully selected, fine processing. Size range of 1 ~ 0.5mm, 0.5 ~ 0.1mm, 0.1 ~ 0.01mm, 0.01 ~ 0.005mm range.
4, fused quartz sand
Chemical composition: SiO2: 99.9 ~ 99.99%. Fe2O3: 10PPM ~ 25PPM. Max Li2O content: 1 ~ 2PPM. Max Al2O3 content: 20 ~ 30PPM. Max K2O content: 20 ~ 25PPM. Max Na2O content: 10 ~ 20PPM.
Physical properties: Appearance is colorless and transparent lumps, granules or white powder.
Really heavy: 2.21
Mohs hardness: 7.0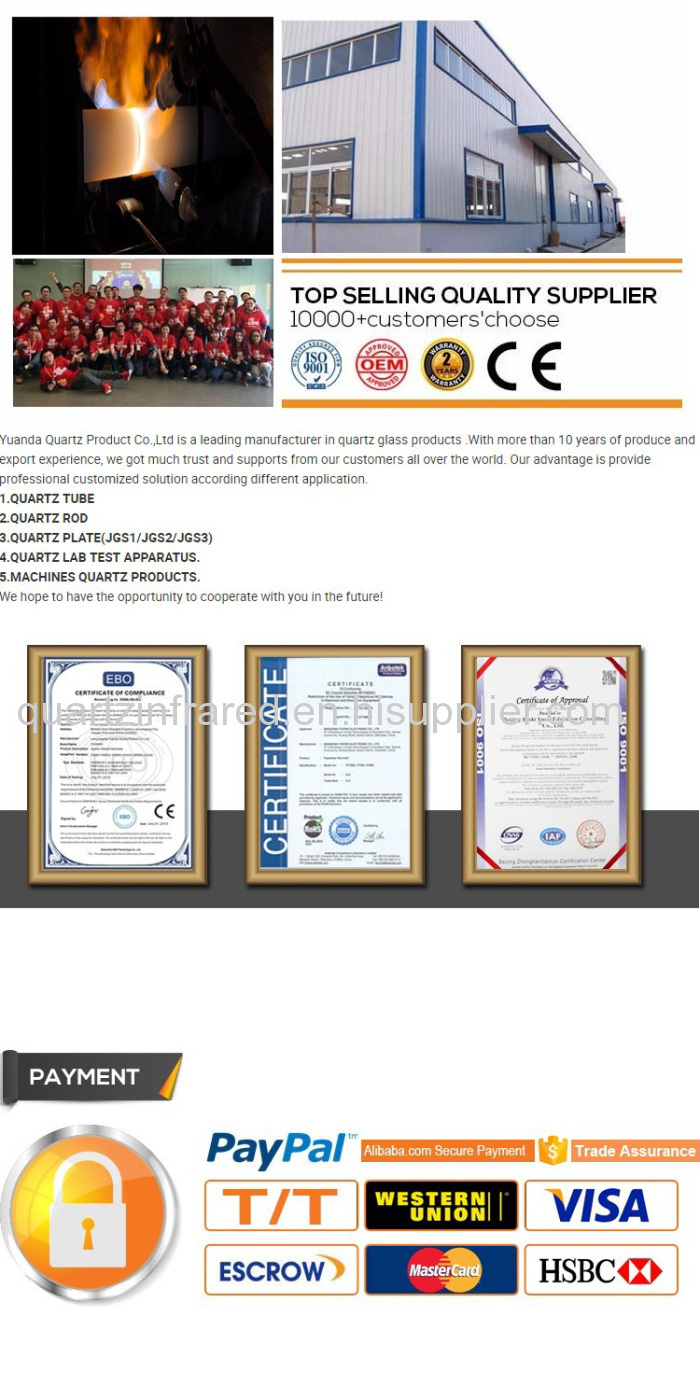 Lianyungang Yuanda Quartz Product Co.,Ltd professional supplier of quartz glass products.
Including:
1.QUARTZ TUBE
2.QUARTZ ROD
3.QUARTZ PLATE (JGS1/JGS2/JGS3)
4.QUARTZ LAB TEST APPARATUS.
5.MACHINES QUARTZ PRODUCTS.
The quartz glass are mainly apply in military,laser, metallurgical, optical instrument ,stage light and high temperature window. ect.
We offers a variety of grinding, lapping and polishing services .
Our advantage is provide professional customized solution according different application.
Welcome your inquiry 24hours.
We hope to have the opportunity to cooperate with you !
Download Attachment